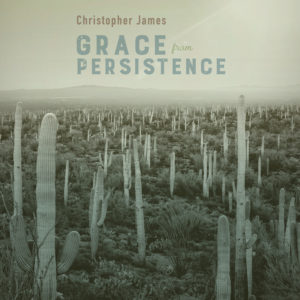 NEW AGE CD
"Grace from Persistence" is a dynamic tapestry.  And it is enjoyably epic…an unforgettable album, full of color and emotional depth."
-Dylan Garris, Zone Music Reporter/New Age CD
NEW AGE MUSIC GUIDE
"Christopher James's – 'Grace From Persistence"
-BT Fasmer
NEW AGE MUSIC REVIEWS
"Christopher definitely achieves his own Grace From Persistence by continuing down the path of musical intricacies. Music like this you simply cannot pigeonhole."
-Keith "MusikMan" Hannalek
CONTEMPORARY FUSION
"…it immediately earned a "permanent" spot on my iPhone playlist… one of the most dynamic musical excursions I have listened to (yet) in 2019!
-Dick Metcalf, editor, Contemporary Fusion Reviews
MAINLYPIANO.COM
The music ranges from very smooth and dreamy to uptempo jazz to more classical to the feeling of a film noir soundtrack. It's a one-of-a-kind listening experience – something I always truly appreciate!
BROADWAY WORLD
"Composer Christopher James's Third Solo Album, 'Grace From Persistence,' To Be Released By Val Gardena Music"