"One word: Phenomenal."
– Dyan Garris, New Age CD
Better Days: Music For Small Ensemble is a great pick-me-up for any day (or night) with its optimistic spirit and expression of love for the beauty that surrounds us. It is available from Amazon, Apple Music/iTunes and streaming sites like Spotify. Both thumbs up!
-Kathy Parsons, MainlyPiano.com
"the recording is pure and flawless, and I have no doubt that DJ's of all stripes will be choosing this for constant rotations!"
New "Christopher James Project" featuring:
Ben Butler
Taylor Eigsti
John Patitucci
Nate Smith
David Torn
Doug Yowell
"The album's flow is perfect as one track introduces the next. The musicianship is exemplary, as one would expect with this lineup." 
-Keith "MusikMan" Hannalek
"Soul soothing stimulating jazz…'Back in Time' again features Chris Botti's tantalizing trumpet lines… the tune is totally engaging and the recording is flawless!"
-Dick Metcalf, Contemporary Fusion
"Val Gardena's Across The Divide is just what the doctor ordered for these crazy times in which we are living….This is a very satisfying recording from beginning to end"
-Keith "MuzikMan" Hannaleck, Muzikman.net
From The Artist's Perspective
"Across the Divide" is a musical journey that seeks to soothe the soul and stimulate the mind.   Music brings us all together and is the great common denominator that connects us all to our memories and feelings…"
"When I formed Val Gardena with Jeff Leonard in 1993, we described our musical mission statement as "creating music with melody, pop structure, ambient textures and jazz sensibilities, but no solos".  Across the Divide continues these principles with the exception of "Two of One"and "Back in Time" which feature trumpet superstar, Chris Botti. It was a true joy working again with Chris after 20 years when he was a guest on the Val Gardena album, Migration. He is joined here by a stellar line-up who collectively lift these two compositions to unimaginable heights."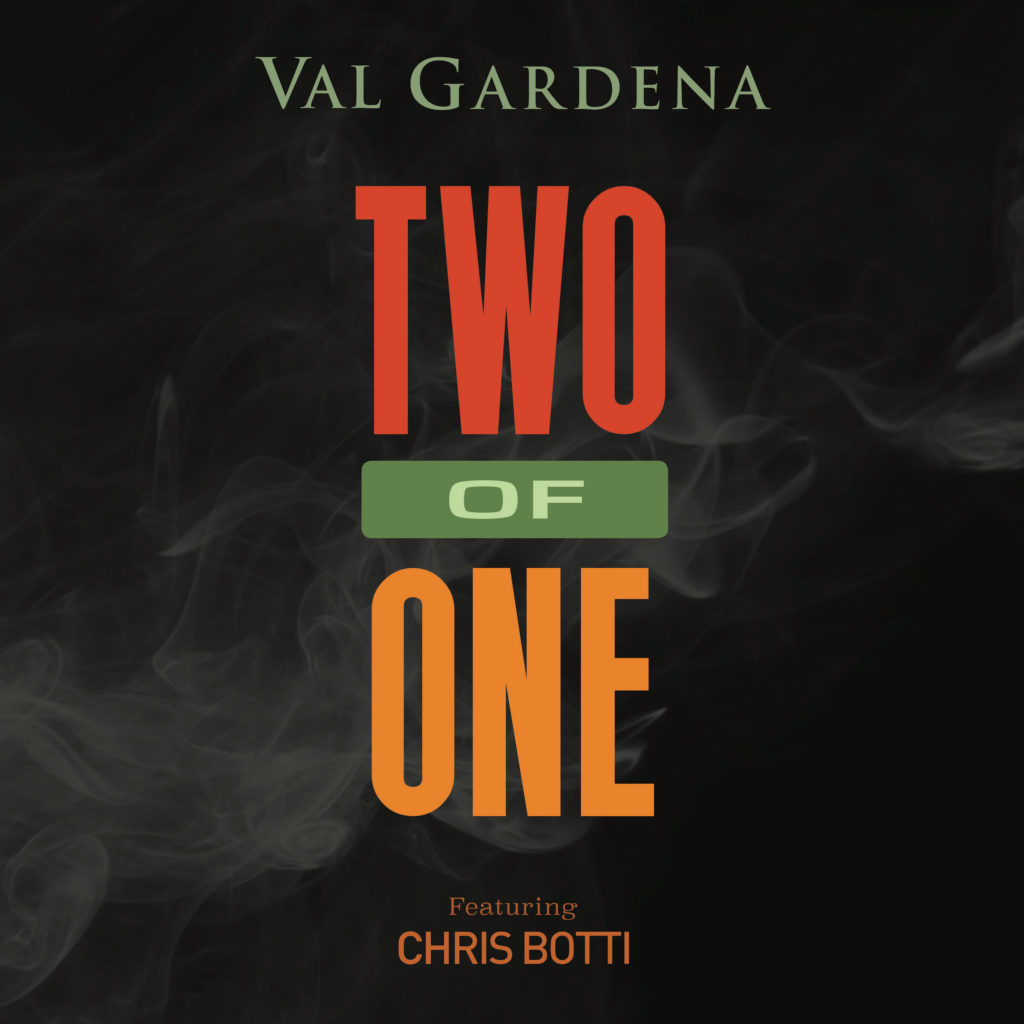 From the upcoming album, Across The Divide
"Two of One" features Chris Botti on Trumpet with the fantastic rhythm section of Nate Smith on Drums, John Patitucci on Bass and Taylor Eigsti on Piano. It was recorded at Power Station in July 2018.
Produced and Arranged with Andy Snitzer, it follows a similar musical approach as the previously released "Back in Time". The goal was to take an ambient musical outline and super impose a retro jazz feel. Chris and Taylor's solo performances are stunning.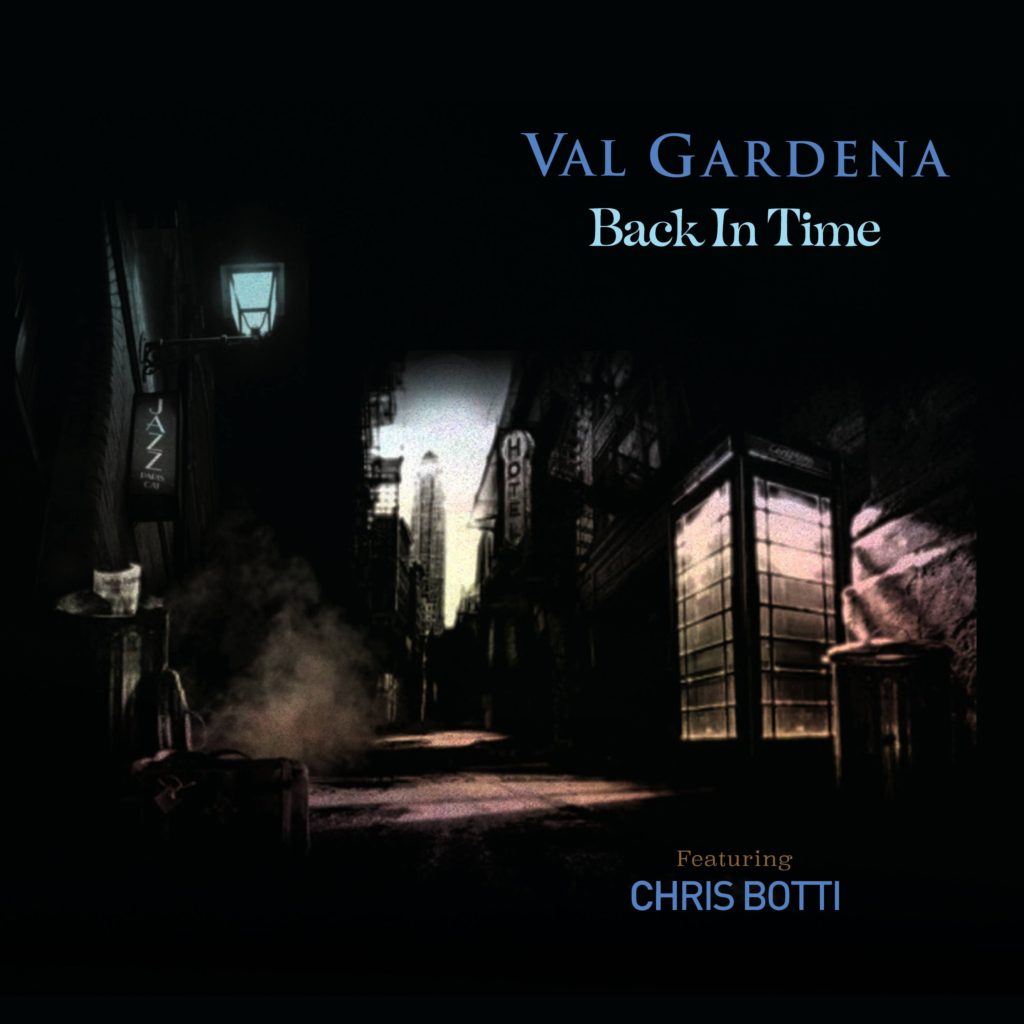 From the upcoming album, Across The Divide…
20 years ago, Chris Botti made a guest appearance on the Val Gardena album, Migration. Since that time, he has gone on to be become a worldwide superstar in the Jazz world.
I am honored that he would join Val Gardena for another guest appearance, playing alongside a fabulous rhythm section featuring Grammy-nominated John Patitucci on Bass, Gene Lake on Drums, and Taylor Eigsti on Piano.
"Back in Time" is a retro-feeling tune that combines ambient simplicity, a catchy theme, and soulful playing.  
Produced by Andy Snitzer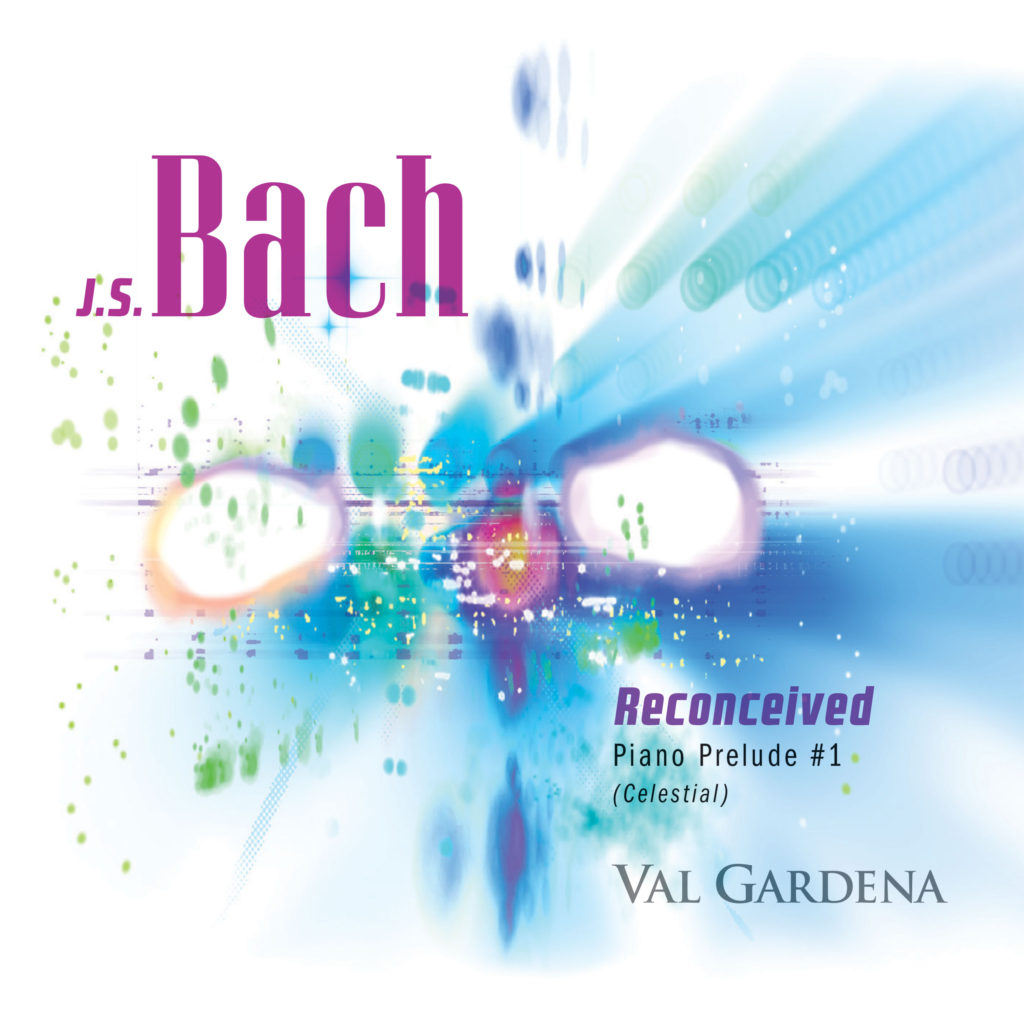 Written by: J.S. Bach
Arranged by: Christopher James and Robert Stark
Produced by: Robert Stark and Christopher James
Mixed and Mastered by: Robert Stark
This C major Bach Prelude is the first, and perhaps, most well known of the 48 preludes from the Well Tempered Clavier. It is played, as written, performed on the piano with additional atmospheric layers which allow the listener to rediscover its sensuous beauty and heavenly emotion.
"Mother Russia"
Check out the video from Christopher James featuring "Mother Russia" from his album, Grace From Persistence.
"This album is my third as a solo artist. Musically, I wanted to explore more of the complex compositional style that emerged on The Sad Waltz. My intention as always, to find a connection to people's hearts and minds; to paint a musical picture with color and emotion, and for better or worse, to unveil a discovery that is not a straight line from point A to point B. The Grace from Persistence title comes from an idea that my collaborator, Bob Stark, suggested for one of the pieces written early on in the creative process. I did not really think much about it at the time, but while I was in the Southwest US this past winter, I saw a film that described the Native Americans' belief about the Saguaro cactus. Each of these sacred Saguaros is considered to be a unique individual, surviving on its own despite nature's extremes. The Saguaro cactus' state of grace is achieved through indefatigable determination to defy all odds – through persistence, if you will – and the existence of this physical and spiritual icon serves as a metaphor for our world. The deluge of assaults on humanity and nature is unending, but our resoluteness to survive as a human race must not be diminished or compromised. 
Thank you for listening…
Watch "Grace From Persistence"
"…the intricate weave of emotions conveyed by this exciting video will connect (in the immediate) to your heart and soul."
"If you're looking for music that departs from the norm, yet remains consistently full of life, this is MOST HIGHLY RECOMMENDED"
-Dick Metcalf, Contemporary Fusion
Hear Grace From Persistence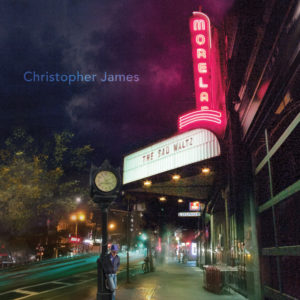 Christopher James, American composer, pianist and producer, released latest work. The Sad Waltz on July 14, 2017.
The Sad Waltz, a follow-up to the autobiographical album House by the Railroad, is a collection of 13 original, colorful and diverse compositions written programmatically for an imagined visual environment. Featuring a number of world class musicians, Tony Levin (Peter Gabriel), Tim Lefebvre ( David Bowie), Gerry Leonard (David Bowie) and Andy Snitzer (Paul Simon), Christopher James draws on lifelong musical memories, influences and inspirations to weave this journey. The opening track, "Consequence of Intent" is an impressionistic juxtaposition for piano and ambient electronica, accentuated by the haunting guitars of David Torn. "The Steppes of Mora" is classically influenced with a tip of the hat to the great John Barry. "I Can See it Now" looks back at James' relationship with his late father with lyrics written by Nashville songwriter, Craig Carothers. "Ostinato" and "Claude's Clouds" further demonstrate James' interest in contemporary classical composition. Grammy tm award winner, Gil Goldstein, wrote the elegant arrangement for cello and accordion to compliment the piano on the title track, "The Sad Waltz". The powerfully moving last track, "Guardian Angel" was written as a tribute to Elton John. "His music gave me a context for life and provided a beacon of light that continues to be my north star".
Christopher James is an accomplished classical pianist, composer and solo recording artist. His duo group, Val Gardena, released 3 well received albums in the 1990's for Mercury Records. One of those albums, On the Bridge, featured the top ten single, "Northern Lights". As a successful music executive and ex-CEO of Universal Classics and Jazz he worked with, and signed some of the world's greatest artists, including Luciano Pavarotti, Renée Fleming, Andrea Bocelli, Chris Botti, Wayne Shorter, Elvis Costello and Sting. Over the past 5 years, James has re-dedicated himself to his true passion of composing and recording new music.
James produced The Sad Waltz with his long time collaborators Bob Stark and Grammy award winning engineer, Kevin Killen.
Click to hear more from Christopher James